I'm blaming Pinterest for my Etsy addiction.
The first time I went on Etsy was for these candles I bought at a craft mall.
I thought the site was pretty awesome.. but, now I'm on it daily.

I have to admit, some of the stuff is way too much.
I can typically find the same thing from another Etsy maker for way cheaper.
For example; I have been looking for big cute glittery bracelets.
I kept finding them for $35 or more. That's a no go.
I might make good money but, I am a bargain shopper. I'm great at it too.
I found the perfect bracelets. MUCH better than the $30 ones.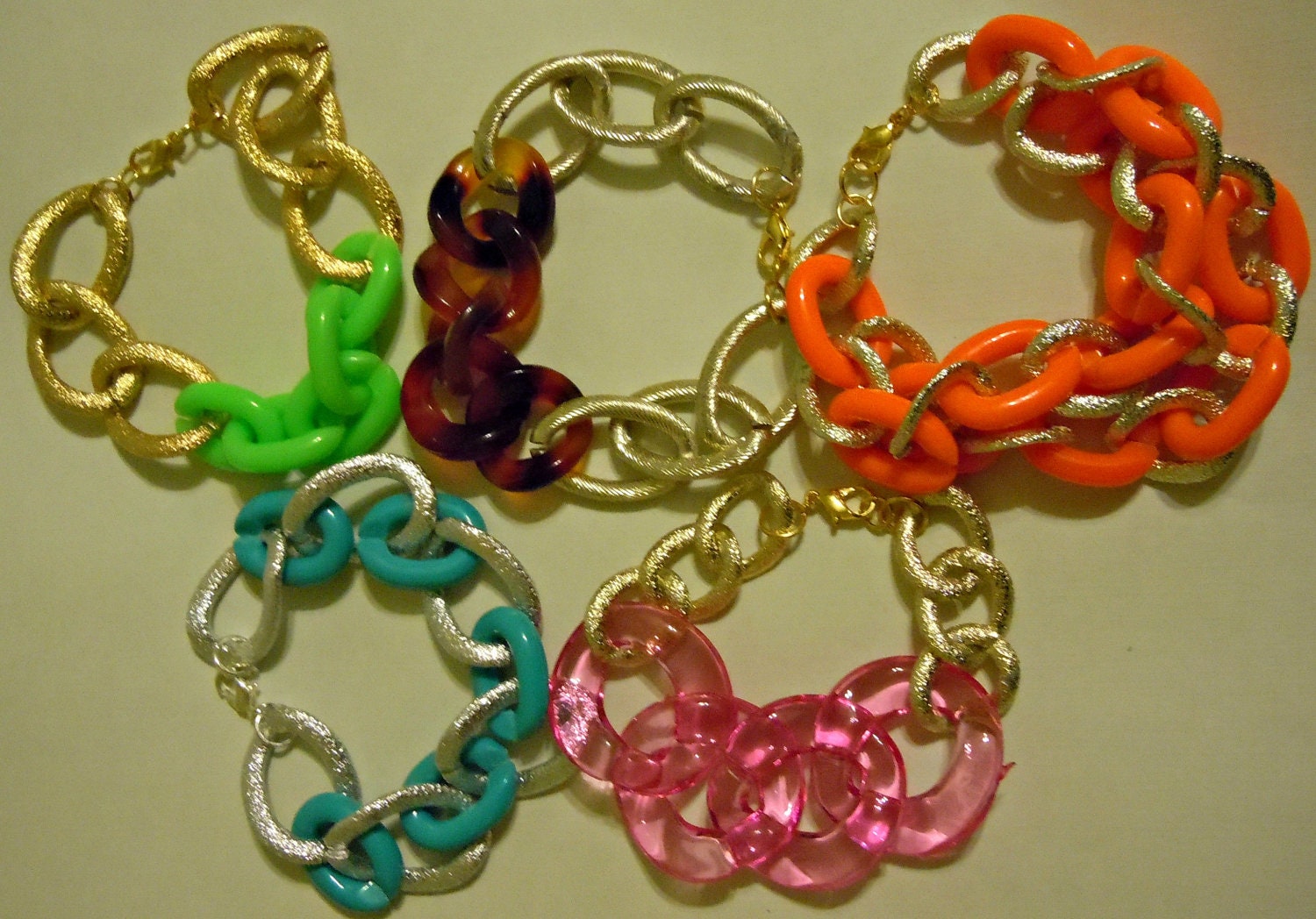 They're from Fashion In The Forest.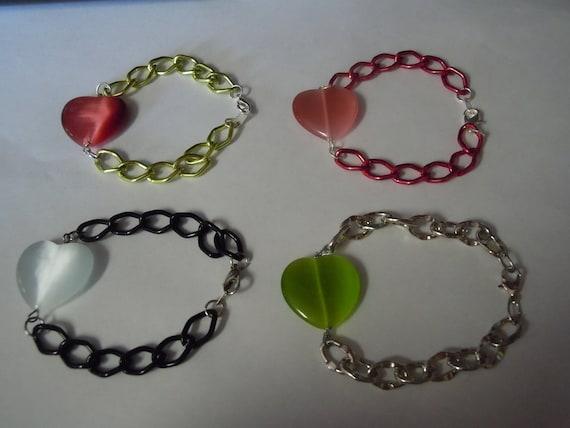 Her items are so fun and affordable. Since I had to show off her store to all of you..
I asked her a few typically questions a buyer might have.
What inspired you to make jewelry?
I remember shopping for jewelry one day and thought "Oh, I could make this!" so I thought I'd give it a try. I'm inspired by a lot of things, really. Color palettes and fabric patterns, fun quotes & even sometimes, people. I try to create for people who want to look cute but don't have a ton of money to do so. Not everyone can afford a $100 bracelet, you know? :) My jewelry is for the real girl, the one on a budget, but who still has great style.
Do you offer custom orders?
I do! My convo. box on Etsy is always open or feel free to email me at fashionintheforest@gmail.com and we can discuss what you'd like!
How often do you add new items?
I try to at least once every week or two. Sometimes it's more, sometimes less. When I get inspired, a flood of new jewelry gets listed fast!
Three words to describe your items:
colorful fun edgy

Use the code "HALLOWEEN" to receive 20% off your entire order!!!
This also gets you same day shopping!! Valid through 10/31/12!