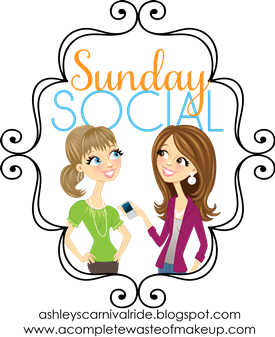 If you could only eat one thing for the rest of your life, what would it be?
Pickles. Absolutely.

What's your guilty pleasure/comfort food?
This is actually pretty tough for me. I don't have a go to food. I guess if I'm relaxing I like to eat guacamole, pickles, or popcorn dipped in Buffalo Wild Wing's spicy garlic. Yup. I'm also a huge sweet eater.. ahh.
What's the weirdest/craziest thing you've ever eaten?
Crap. I don't know. People think it's weird that I love any kind of seafood. Some seafood people say they'd never try… but, I'd fight for it. Seriously. Today.. I had a seafood dish at a Thai place.. I usually get it medium and it had a nice spicy kick to it.. today I got it hot and I couldn't even eat what I'd normally eat because my mouth was in pain. But, it was damn good!
What foods do you avoid at all costs?
ONIONS! If I loved something and then found out it was made with onions.. I'll never eat it again. I also avoid peppers and tomatoes. Mustard too! Yuck. I love the spice that comes from peppers but I can't eat them.. Not sure why. Texture or something.

What meal reminds you of your childhood?
My mom should have opened her own restaurant. I'm glad she opened her own salon because she's fab at hair.. however, she's also fab at cooking. She makes meals better than any restaurant I've ever ate at.
Share one of your favorite recipes and the story behind it.
I don't personally cook.. I've tried, not bad.. it's just my mom is such a fab cook that I don't even want to try.. But recently I made baked zucchini. I sliced the zucchini into thin chips. Used whole wheat bread crumbs, parmesan cheese, and spicy seasoning.. you can use seasoned salt. I dipped then in almond milk then the bred crumb/season. Put them on a cookie sheet and put them in the oven until they were golden brown. They were so fab!!


I made mine chips.. you could make them this way too.