Dear Brothers of the Sun Tour, I will see you sexy men tomorrow!! This will be my second Tim concert and like my 10th Kenny concert. I honestly am way more excited to see Tim!
Dear Tim McGraw, Last year when I saw you with Luke Bryan.. your concert turned my Luke into a country fan. You came out and stood TWO ROWS in front of me and sang before making your way to the crowd. I cried. I screamed all the lyrics. Shook my little country booty. And cried some more. You are one fine ass man. YUM.
P.s Please wear super tight clothing like you always do. Wink face.
Dear Jake Owen, I can't wait to be singing "Never gonna grow up. Never gonna slow down. We were shining like liters in the dark in the middle of a rock show." and "Don't say it doesn't matter, cause' it's gonna matter to me. I can't be alone with you"…. You're hot and so is your wife.
Dear Blog Readers, Pardon my extreme love for country. I get a little wild when it comes to country concerts. I broke my favorite iPhone case at the Gloriana & Rodney Adkins concert in Nashville. Actually, I get a little wild when it comes to country. Love you guys!
Dear Golf Outing, I'm excited for you. Even though everyone is just going to be trashed like the last outing.. and it's the day after Tim, Jake & Kenny. At least I'm not working this one! Shall be fun.
Dear Workday, I'm so happy someone asked me to take their morning shift today for my night shift. That means I have Friday night off to get ready for tomorrow!!! Please be generous!
Dear Colored Pens, Why am I so fond of you? I feel 5. I'm okay with that.
Dear Filtering Water Bottle With Freezer Thing, You are awesome! You also stopped working Wednesday. So I dragged Luke to the grocery store at midnight to buy a new one.. today I was explaining to my mom how you didn't work.. and you know that you did? You worked.
Dear G-SHOCK Watch I Wear EVERYDAY, ……Come out, come out.. where ever you are….
Dear Shopping Trip For An Outfit For Saturday, Thanks for failing me. I needed ONE outfit.. not 4.
Dear New Face Washes and Creams, Make me look super beautiful for Saturday! Make that face glow!
Dear Instagram, You might be working overtime this weekend! Lots of photos to come!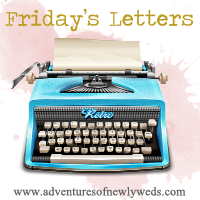 AH!! I have a chance to win a free photo session by Ashley!!!
Go to the Ashley Slater Photography facebook page.
First off, LIKE her page since she's an amazing photographer!
NEXT, go to the Photo With the MOST Likes gets a free photo session! album..
There are 26 pictures.. one of them is mine!! Please like it!

If you care enough to vote for me by liking that photo….
$5 off ANY sponsor ad on my page!
Use promo code: THANKYOU
Have a fab Friday!!!!