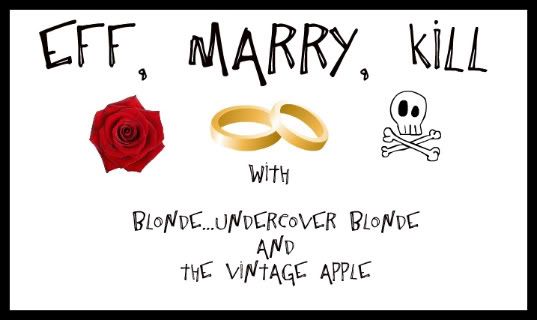 I don't dig this game usually..
but, since I'm picking my three men.. It might be okay.
Since everyone swears I look like Audrina…




And since I absolutely love her. I decided to honor the show that made her known.

The Hills.
Justin Bobby.
Yup. Don't care. He was a tool.
But, has something super sexy about him.
Moving along…


Brody Jenner.
Only if I never had to see any of his Kardashian relatives.
He's gorgeous.
For the sake of this game.. I'd pick Jason for this part.
Kill is so drastic, you know?
But, he was a hot mess the last time I checked.
Yeah, maybe he's hot.. but celebrity rehab? Real cool.