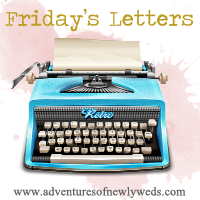 Dear New Sheets, You are absolutely amazing. I love you so much. You give me another reason to love laying in bed. Ah!
Dear Motivation, Where are you? I need you in my life, now!
Dear Junk Food, Why are you in my life? I need you out, now!
Dear Lucas, I'm mad at your grumpy butt for not texting me on your lunch break. Just because I'm at work doesn't mean I'm not expecting a super cute text. Maybe you had a meeting and had to rush to eat.. I will expect you to make it up to me by being even more loving than usual. And an extra long back rub Saturday night will be needed. And frozen yogurt. And watching The Vow. Thanks!
Dear Micro Professor, You are not a nice lady. Just because I went to the Dean with the rest of the class does not mean you should take it out on me. Considering we went to the Dean about the COURSE and not YOU. I complimented you on the outline for test two and you went off on me about how I clearly don't study or care about my grades if I didn't do well on test one. Well, considering the highest grade in the class is a C- and the class consists of mostly people with a 3.5 GPA or higher.. I think you're dead wrong. But I won't be rude.. the other reviews on Ratemyprofessor.com said enough.
Dear Friday Letter's, you give me a reason to talk about things I normally wouldn't mention in my blog.. and I dig that.
Dear Bank Accounts, I swear I will be filling you all back up to what you should be. I don't even understand what I'm spending money on. It sure isn't on new clothes..
Dear Current Mood, Why are you so awesome?! Did something happen that I wasn't aware of? Today you were really on your A game! You can stay as long as you'd like! I think my boy toy, my family and my co-workers would really love that!!
Dear Windows Live Writer, We are going to have to part. It's been real. You're not posting my posts when I need them posted.. Along with other things. If I find a replacement.. I'm going to leave you. Believe me, I am looking..
Dear Sunday, YOU ARE MY DAY OFF!! NO SCHOOL. NO WORK! OH MY!