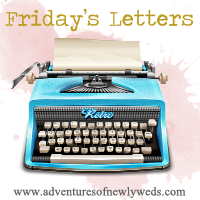 Dear Day Off, Oh.. hello there!! I have not had a day to myself in.. well, I don't even know how long!! We are going to spend so much time on homework, studying, cleaning, shopping, working out.. Hmm. It's sad that this is considered a "day off"..
Dear Call Me Maybe Song, At first I made fun of you for so long. But, then I started dancing my butt off when you start playing. I may or may not be listening to you as I type this. Don't judge me.
Dear Jenna Marbles, You really do crack me up. I know people either hate you or love you.. I am no hater of you! If I did vlogs.. they'd be as immature as yours. But, maybe not as funny.
Dear Mom, I feel really bad that I have to work on Mother's Day.. However I can't wait to celebrate tonight! All I know is that I'm so excited to go to that polish restaurant you're dying to go to.. pickle soup and fried pickles? I'm so in!
Dear Lucas, I was so sad that we were both at work when I was dealing with stupid shit.. but texting you and you have a simple, funny response made me laugh. You always know how to cheer me up.
Dear T.V Shows, Why is it that when a character gets hung up on.. they still click a button. If someone ends all, I don't have to press a button because the call no longer exists..
Dear Followers, I am not a bitch. I seem like one, but I am not. I'm reading all of your comments, I swear! I've been so busy and I haven't had much time to comment back. I throw together posts and do my best to read your blogs. Also, any new followers.. I'll let you know that when I get comments about you following me I always check out your blog and 99% of the time I'll follow back. Usually not when it's like.. "Cool post.. follow me on all my social network sites!! blogger user name, facebook name, instagram name!! FOLLOW ME!!" Keep it real. I love following new blogs so most likely you'll gain me as a follower :)
Dear Tummy, I am trying to type this. I will feed you when I'm done. Stop being do demanding. My goodness.
Dear Growing Up, I'm so scared of you. Please, slow down. Please!
Dear Blogs I Follow, How are you all so awesome? It's like you live these awesome lives.. and you still have time to make a blog that is a million times better than mine. I think you guys should give me some advice on how to be so organized and keep up with blogging. Seriously, if any of you have any kind of blogging tips let me know! If you have a previous post about it.. PLEASE leave the link in a comment.
Dear Blog, You need a make-over. You don't look so hot. I want you simple.. but I want you cute.
Dear Body, Don't shut down just yet. I'm trying to balance everything.. and things are crazy right now.. but, hang in there!
Dear Recorded Shows, Why must there be so many of you?!
Dear Lifetime Movies, Last Saturday I watched about.. five of you. BAM.. I'm old.
Dear People Who Feel The Need To Show Off, Who are you trying to impress? Because I don't really care if you make a lot of money or have expensive things. I don't care if you have the perfect relationship. BLAH BLAH BLAHHHH! I don't care. If you are a sucky person, you can't make up for that. Don't be sucky and stop showing off about things I don't care about.
Dear Readers, I love you all. This was a really dumb post. If you stuck with me through it all.. you're far too good to me.