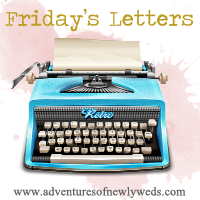 Dear Stress level, I know getting called into work Thursday night after getting someone to cover my shift didn't help you. You're making my head pound. And you're making me almost have a mental breakdown.. calm yourself.
Dear Lucas, You're sexy. What? Yes. I can't wait to have Saturday night with you. I bet you're going to be so excited to rub my back. I know how much you love my ability to talk you into rubbing my back for hours when you tell me "only for a few minutes".. I love you!
Dear Coffee, I think I consume an unhealthy amount of you. I'm not complaining.
Dear Gorgeous Blog Readers, Why must you all be so fabulous? I thought you all disappeared.. I guess I'm wrong?! I swear, people with blogs are the best kind of people.
Dear Sleep, I don't know why my life forces me to be too busy for you.. It's not fair.
Dear Thunderstorm, STOP! I normally love you. I love sleeping while you light up the sky and make loud noises.. but, I'm not sleeping.. I'm trying to do homework. I swear, if you make the power go out and I am unable to continue my 3 cups of coffee per hour rate that I have going.. I'm going to be really mad. Plus you're freaking my baby girl out, that upsets me.
Dear Facebook Notifications, I am about to turn you off. I understand that I'm getting a new comment on this wall post every 2 minutes.. but it's two people reconnecting on my post and to be honest, I wish they'd locate Facebook chat and take their conversation with them.
Dear Netflix, Pretty soon I'm going to run out of Law and Order SVU episodes to watch.. and then what? All of the boyish nerdy shows I'm obsessed with I watch with Luke. You need to offer me more shows he's not obsessed with.
Dear Head, PLEASE stop pounding. WAH!
Dear Shitty Tippers, You suck. I'm sorry that I ran my ass off for you. Thank god most people I wait on tip well over 20% it kind of shows that it's you who sucks and not me. Please dine and booze at home. Thanks, don't come again!
Dear Eyes, Why must you be so blind? And why must you be allergic to my contacts. I don't like wearing my glasses much.. I also don't like spending $60 every few weeks for prescription eye drops. You are such a crappy pair of eyes.. BUT, I am grateful to have you.. even if you make the eye doctor nervous every appointment because he has to write a stronger prescription.
Dear Chicago, Lucas is taking me to see you next month!