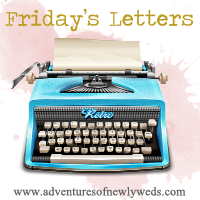 Dear Nashville, READY OR NOT.. HERE WE COME!!!
Dear Love of my life, This weekend is going to be amazing. We're going to have so much fun and have so much time together.
Dear Followers, Please excuse my absence for the weekend! I'll work on an update and you can look for it Tuesday! I will be taking a million pictures! And, I promise my Instagram will be updated constantly.. so if you want some Nashville loving.. follow me on Instagram (username mandyshippe) ! P.S you guys are absolutely amazing! I like you all too much.. way too much!
Dear Bank accounts, I'm sorry. Blame Nashville.

Dear Life, I love you.
Dear Lucas, yes.. two letters to you because I'm sorry I've been such a crazy brat these past few days. You're amazing.
Dear Sleep Schedule, you are going to be so screwed up. WAH!
Dear Michigan, I'm sorry but I can't wait to leave!